You need content.
Nay, you need more content.
Tons of it. Regularly.
HubSpot tells us that we need to blog at least 16 times per month if we want more leads and more traffic than our competitors.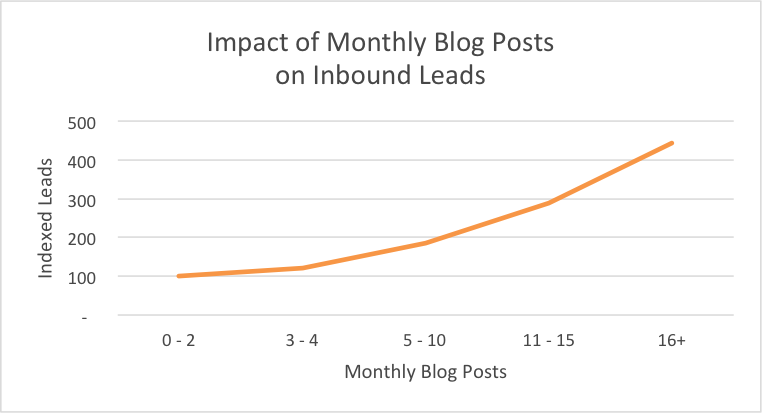 Image via HubSpot
And that's just blog posts. Add white papers, e-books, webinars, newsletters and other content materials and you'll see you need a huge team or agency to handle your content needs.
Huffington Post, the biggest blog in the world, publishes one article every 58 seconds. Let me help you with the math: that's more than 1,600 articles every day.
There are hundreds of professional content writers or agencies that also urge you to write more. Not better, just more.
Yes, we offer copywriting services, too. And we, too, love it when we get big orders. But we also love steady clients.
We love to see them grow and rejoice in the fact that our content played a part in that.
So we never advise our clients to go overboard with their content creation. Have you been doing that?
Has Content Become a Commodity for Your Brand?
I am the first to admit that it happened to me. It's so easy to get there. All you have to do is set a target number of posts you publish per week, month or year.
And don't all the gurus tell us that objectives are good? They keep us grounded, after all.
While that may be true, I have learned that quality and quantity don't always mix well.
In time, I have learned that authority content should be our priority, not quantity.
In other words: when we had nothing to say, we shut up.
I realized that content had become a commodity for us when we had to wreck our brains to come up with new topics every week. We would spend more time on this than on keyword research or doing the actual writing.
So I had to change something.
How to Break the Curse
I know it may seem counterintuitive for an agency that offers copywriting services to advocate for writing less. But I'm not doing that.
Not really.
Year after year, marketers, especially B2B ones, pledge to create even more content. More content means more leads, more sales and better SEO.
Wins all around, so what's not to love?
Well, in my experience, more content doesn't exactly mean more leads, more sales or better SEO. Unless you do it very well.
If you can commit to writing 100,000 words in various formats per month WITHOUT compromising your quality standards, then, by all means, publish more. Everyone loves good content.
But, for the sake of your customers, your bottom line and a better Internet for everyone, don't publish just because you have to. Just because you have to write 4 blog posts every week, as you read on HubSpot.
It's so easy to read a report and remember nothing else but what was in bold. The numbers. Companies who had great success with content marketing published 16+ pieces every month. So we must do the same, right?
However, you also need to keep in mind who was included in HubSpot's research report. As they say it, it was their "customer base". This obviously means companies that use HubSpot's solutions.
What these companies have in common is a rather big content marketing budget. The HubSpot software alone is quite pricy, not to mention working with partner agencies for producing content.
You can't wing this one.
The cost of copywriting services is constantly increasing for the same reason: people need quality content. 500-word keyword-stuffed articles aren't enough.
If you want to win, go more in-depth, more analytical and, overall, do better. Not necessarily more. But better is mandatory.
Sometimes, ignoring statistics can work wonders. Take Backlinko's Brian Dean for example. He also thought that publishing more was the key to traffic. And he failed.
But when he decided to change his strategy, he managed to get 1.7 million unique visitors in a year. During that year, he only published 34 blog posts.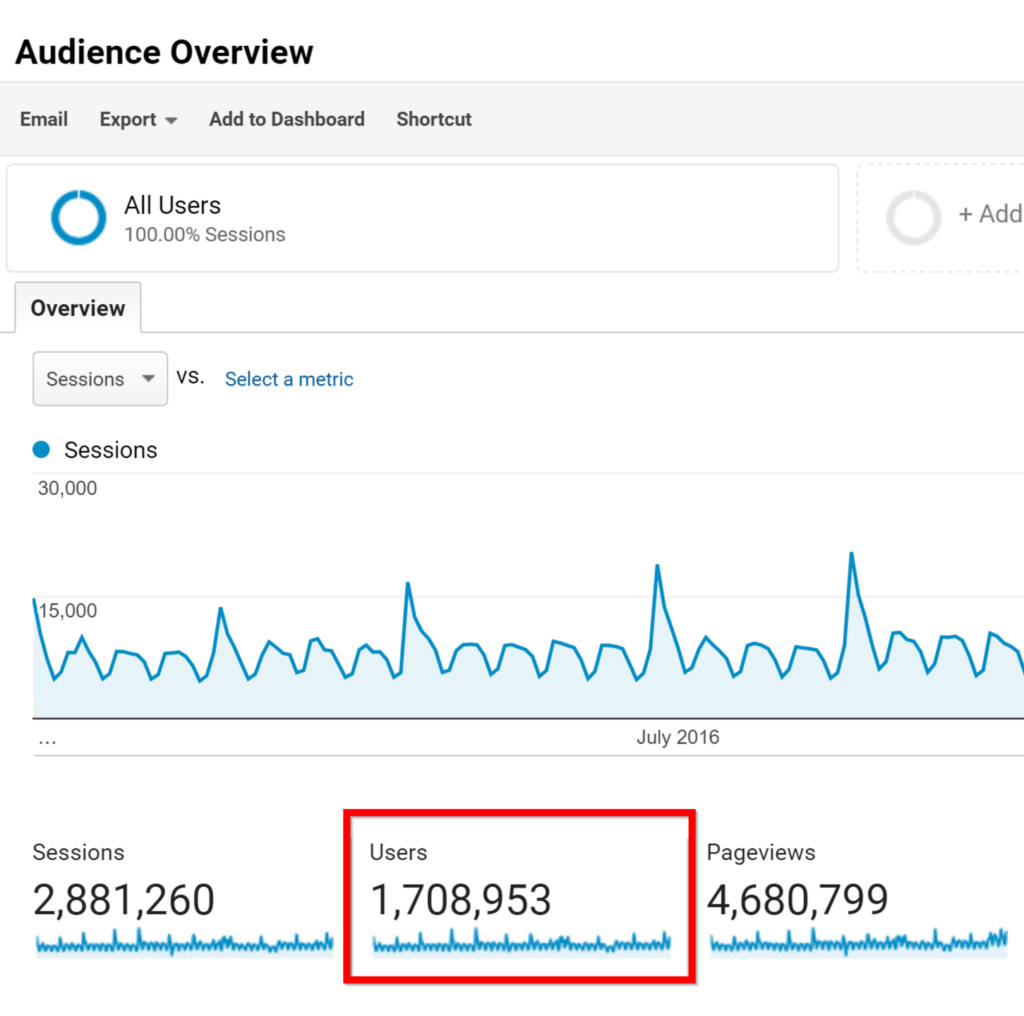 Image via Backlinko
The same goes for world-famous bloggers like Mark Manson or James Clear. They never publish more than a blog post per week or even month. But when some new material from mark Manson appears, you know you're going to share it like crazy on social media.
Because it's good.
Conclusions and What We Did at Idunn
When I realized that our "publish or perish" strategy was no good (read: it brought in very little traffic and very few leads), we switched to topic-related goals.
Instead of "let's churn out three articles every week", we created a calendar of topics we would like to cover. We add to the calendar constantly whenever we identify a gap in our content or when we have to write about something.
This article is a good example.
It's not on our calendar. I just felt that I should speak about the elephant in the room. Since I was passionate about the subject, I easily made room in my schedule to write about content becoming a commodity.
It's what we advise our clients to do. When we create content strategy for them, we take a look at the topics we need to cover for them in a given timeframe. Once the research and titles are in place, the frequency sticks out naturally.
The same thing could be applied to any type of content, even social media: don't post just because you need to tweet at least three times per day. Do it because you have something to say.